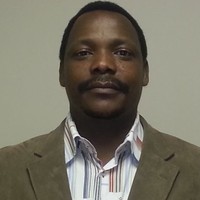 Professor Honoré Kabwebwe Mitonga
Professor Honoré Kabwebwe Mitonga is a PhD holder in Public Health from the University of Lubumbashi in the Democratic Republic of Congo; His educational background includes Bachelor of Science in Mathematical Statistics (Hons), Master Degree in Public Health and PhD in Public health obtained from the University of Lubumbashi in the Democratic Republic of Congo.
He is the inaugural and current Associate Dean of the School of Public Health at the University of Namibia and an Associate Professor in the Department of Epidemiology and Biostatistics at the School of Public Health, University of Namibia. He has robust theoretical and practical skills in statistics, Bio Statistics, Applied Statistics, Mathematical statistic, Econometrics, Quantitative methods, Operations Research (Linear programming, graphs theory, Mathematical Queuing theory …), Demography, Epidemiology, Public Health and Development, Health Economics, Health Management, Projects analysis, planning, monitoring and evaluation, Statistics' software e.g. SPSS, Epiinfo, SAS, R, STATA, DAD for poverty measures, etc..., programming in C# and C++, as well as practical experiences both in academic and non-academic settings.
Honoré Kabwebwe Mitonga has worked in various non-academic and academic positions where he gained enough experience in implementing Public Health projects, Monitoring, Evaluation and research. Particularly he worked as the Director of Planning, Monitoring and Evaluation of AMO CONGO a Public Health NGO in Democratic Republic of Congo recipients of funding from USAID, Global Fund/UNDP, UNICEF, World Bank/MAP, World Vision, DFID, Christian AIDS/UK etc.
He is a member of the Training Programs in Epidemiology and Public Health Interventions Network (TEPHINET) Learning Advisory Council (TEPHINET FLAC); He is also one of the Expert Members of the Social Determinants of Health and Health in All Policy (HiAP) World Health Organization (WHO) collaborative Centre at the University of Pretoria. He has extensively published many papers in refereed journals.